What is Permanent Life Insurance?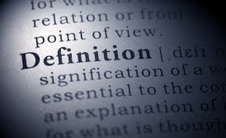 by Chris Funnell

Permanent Life Insurance is a type of life insurance, where premiums are usually guaranteed not-to-increase for your entire lifetime, and coverage never expires. The amount of insurance (or death benefit) is level and does not change.

Types of Permanent Life Insurance
Types of permanent life insurance include Whole Life, Universal Life, and Term to 100 Life Insurance.

These types are different from Term Life Insurance, where the insurance has premiums that are guaranteed level for a specified period (such as 10, 20, or 30 years), after which premiums do increase.

The higher cost of permanent life insurance
Because permanent life insurance plans are designed to pay a benefit eventually, the premiums are much higher than for term life insurance.

For example, for a male, non-smoker, age 45, the least expensive $500,000 10 Year Term Life rate in Canada is $49.32 per month with RBC Insurance.

For the same person the least expensive $500,000 Permanent life insurance rate in Canada is $439.58 per month with Transamerica Life.

Cost savings is why term insurance is popular
Many people choose Term vs Whole Life Insurance for its low cost, and they can invest the difference in paying down their mortgage faster, in tax-advantaged plans such as RRSP's or RESP's, or other investments such as including their business or real estate.

Term to 100 is Permanent Life Insurance, not Term
There is a type of Permanent Life Insurance called Term to 100. Even though Term to 100 has the name 'term' in it, it is actually a form of Permanent life insurance, not Term insurance.

Term to 100 is very similar to Whole Life or Universal Life in that premiums are level for the rest of your life, and the amount of insurance (or death benefit) is level and does not change.

But unlike Whole or Universal Life insurance, Term to 100 does not have a cash surrender value if you cancel your life insurance policy.

Permanent life insurance for a life-long need
Permanent life insurance is normally used if you are looking for insurance for the rest of your life – for example for estate or final expenses.

However, to save money don't buy insurance for longer than you need – low priced term life insurance may be the best solution for you.
Check out TermCanada's free life insurance quotes calculator on the right side of this page, and you will instantly receive a comprehensive list of 25+ companies showing precisely which companies have your lowest Permanent Life Insurance premiums.