5 Key Things to Look For in a Life Insurance Company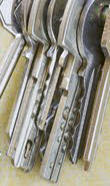 by Chris Funnell

You're intent on getting a policy from a Life Insurance Company and you've even researched the different kinds of products available in the market. What's next on the agenda is looking for a life insurance company that you can rely on.

However, it may turn out to be difficult since there are a number of life insurance companies out there. To make it easier, here are 5 criteria to look for to help you choose the right life insurance company.

Reputation of Your Life Insurance Company
You want to rely on the life insurance company you choose. So first and foremost your company must have an excellent name and reputation. One major detail to look into is how well does the insurance company deal with claims.

You can check with insurance commissions, relevant government agencies, and the BBB for the reputation of your short listed companies.

You can also rely on word of mouth from friends and family who have had satisfactory dealings with their own life insurance companies.

Financial Stability of Your Life Insurance Company
Aside from reputation, you also need to consider the life insurance company's financial stability. Think about it. Life insurance involves long-term policies that can span decades. You want your policy to stand the test of time.

Life Insurance Company Rating
The best way to check the financial stability of an insurance company is to check their 'rating'. There are several independent companies such as A.M. Best and Moody's that analyze insurance companies, and make their ratings available online.

Keep in mind that a company's rating is just one of several factors to consider. If you're considering two policies and one is offered by a company with an A.M. Best rating of B+ (good), and the other is from a firm with an A rating (excellent), don't automatically believe the higher rated company is better. If the policy from the B+ company is much better priced, or has more useful features, it might just be the better choice.

Captive or Non-Captive Agents
Life Insurance companies may have captive or non-captive agents. Captive agents work solely for one life insurance company, and all the sales they make are for the benefit of that one provider.

Non-captive agents, or commonly known as independent brokers, represent many life insurance companies. Brokers can compare plans and rates from a variety of life insurance companies, and recommend the best option.

Ask if the company you are considering allows its brokers to be independent and unbiased.

Flexible Life Insurance Products
One important factor in choosing a life insurance company is if it has flexible life insurance products. Life insurance needs do change over time depending on the insured's lifestyle, profession and medical condition. It's prudent to choose a life insurance company that can easily make the transition from one type of life insurance policy to another.

Make sure coverage is 'renewable and convertible'
For example, make sure the company you choose allows you to renew and convert your coverage beyond the initial term of your policy. This is especially important if sometime in the future there is a 'change of insurability', and you cannot qualify for a newly underwritten plan.

Reasonable and Competitive Rates

For some people, the bottom line to choosing a life company is if they can offer reasonable and competitive rates. All things being equal, if two companies both have a good reputation, good ratings, and offer flexible life insurance products, then choosing the company with better rates is a solid and informed decision.

Compare life insurance company rates easily

Remember that it's very easy to compare rates between life insurance companies, and this is an excellent starting point in your evaluation of the right life insurance company.