TERMCANADA CODE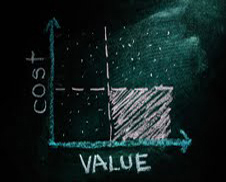 Life Insurance for Value Conscious Canadians
Shopping for term life insurance has never been easier. At the touch of your fingertips, TermCanada.com shops the life insurance market in Canada to give you the best policies and rates available.

We take the guesswork out of buying life insurance so you can feel protected with life insurance at a price you can afford. If price has been holding you back, your wait is over… We believe that security should be affordable, not optional.

Life insurance licensed in Canada
Life and critical illness insurance is all we do… and we're very good at it. Chris Funnell, Owner and Operator of TermCanada, is government licensed in Ontario (Lic# 96037408), British Columbia (Lic# 162396C97925R1), Alberta (Lic# M-203795-SP-2017 and Q-203795-SP-2017), Saskatchewan (Lic# 57171), Nova Scotia (Lic# 12179277200000), Newfoundland and Labrador (Lic # 13-83-CF085-1), New Brunswick (Lic # 554556), and Manitoba (Lic # FL-25316-2013).

Our $3 million professional liability insurance is your guarantee of quality protection. You can be sure that your private information stays private. We follow the Federal Personal Information Privacy and Electronic Documents Act. We only use the information we collect to guarantee you get the best policy possible as fast as possible.

You choose from Canada's best and most stable companies including: Assumption Life, Bank of Montreal Life, Canada Protection Plan, Canada Life, Desjardins Financial, Empire Life, Equitable Life, Foresters Life, Great-West Life, Industrial Alliance, Manulife, RBC Insurance, SSQ Insurance, Sun Life, Transamerica Life, Wawanesa Insurance, and Western Life.
You just have to give us the information we need completely and accurately. Please review our proposals for any mistakes and tell us immediately. We want to be sure your policy stands the test of time. Then, please consider our recommendations seriously and buy from us and not a competitor.

Simplified and convenient approach at no additional cost
You pay no more for this simplified and convenient approach. We charge no fees, and life insurance companies pay us a commission to sell their policies. We may also share in commissions paid to our associates for work they do for you because of our referral.

Your help by telling your friends and associates about us and our service is the highest praise we can receive. We appreciate your business and your referrals to people like you.

10 Day Free Look Policy
We guarantee your satisfaction with our ten-day free look policy. We want you to be completely delighted with your life insurance plans and the service we provide. Thank you.

Chris Funnell BA, CLU
Chartered Life Underwriter
Founder and President
TermCanada.com
Have Questions?
Call me at Toll Free: 1-866-824-2114
Or email me at chris@termcanada.com