4 Little Known Ways to Save Even More on your Term Life Insurance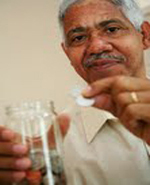 by Chris Funnell

When you're shopping for a life insurance plan, you can't help but be attracted to term life insurance because of its affordability and benefits.

However with a tight budget, you might wonder if there are even more ways to work around the cost of protecting your family's future.

It's a good thing that there are actually 4 little known ways to save even more on your term life insurance.

#1. Get an Insurance Medical when applying for Term Life Insurance
Ordinarily, most insurance companies do require people applying for life insurance to undergo a medical exam for evaluation purposes. After all, the health of the insured is one of the major factors leading to how much premiums you're supposed to pay.

Be wary of those "no health questions asked" whole life insurance plans because it simply means that the insurance company is allowing for many "unhealthy" people into their approved list which is why they actually charge a lot more to cover for the extra risk.

Lower your term life insurance rates
On the other hand, if you can prove through your insurance medical that you are in good health, then your broker can recommend a product with a better health class which will ultimately lower your term life insurance rates.

#2. Properly Prepare for the Term Life Insurance Medical
Okay so you've decided to schedule a medical exam to submit to the Insurance Company in the hopes of lowering your premiums on your term life insurance. What exactly are some tips and strategies to help you prepare for it and improve the chances of the best medical outcome?

Do a fasting blood test
If possible, try to fast (no food) for 12 hours before the exam. A fasting blood draw helps to get a better blood test result (for example – a better cholesterol reading) which can mean a lower life insurance rate.

Avoid caffeine
Avoid food and drinks that can elevate your blood pressure. One of the health conditions that insurers watch out for is high blood pressure. Refrain from indulging in caffeine (coffee, tea, soda, cold remedies, and some pain meds) for about 6-8 hours before the medical, and avoid too much salt for about a day before. Caffeine increases blood pressure and pulse rates. It can even provoke an irregular heart rate (arrhythmia).

No alcohol
Steer clear of drinking alcohol for about 24 hours before the exam. Alcohol consumption can increase your blood pressure and unfavourably affect some parts of the blood results.

No cardio or weights
Stress or strenuous exercise should also be avoided the day before the medical because it definitely can raise your blood pressure up a notch or two. And exercise, especially cardiovascular workouts, can cause inaccurate elevations of cholesterol numbers.

Postpone if you're sick
Also, don't have the medical when you're sick or exhausted. It's perfectly fine to postpone the exam when you're feeling under the weather as the results may not be optimal.

#3. Review your Term Life Insurance from time to time
It is absolutely crucial to review your term life insurance every once in a while. The reason why you should is because your term insurance may have recently renewed at much higher rates. Cheap term life insurance Canada rates typically triple or quadruple at renewal (usually after the initial 10 or 20-Year term period). You may be paying significantly more for your old term policy than you should.

Group or Association term life insurance
Another type of life insurance that increases in price periodically is group or association term plans. These plans are generally priced on 5-year age bands (age 36-40, age 41-45, etc…), and rates will increase by approximately 40%-60% every 5 year age band.

Your old group plan may be a lot more expensive than when you first bought it. Review your rates to make sure they are still competitive.

Have your term life insurance needs changed?
Also, circumstances can change over time, which means the needs when you started your term life insurance may be different now that time has passed.

#4. Ask your Broker to write a supportive cover letter on your behalf
This one's a hidden gem as it's not all that common and it's helped many of my clients qualify for a lower rate.

Sometimes, the health and lifestyle details in your application doesn't portray the most complete and supportive case for your situation.

Perhaps you follow a low-fat and low-salt diet. You might be an exercise buff who hits the gym 3-4 times a week. Or perhaps your had Grandparents who lived into their late 80 or mid 90's. All of these positive considerations and more should be brought to the Underwriters attention so you can qualify for the best program possible and pay as little as necessary.

Make sure your term life insurance application includes a cover letter
Your Broker can be tapped to fill in the holes by elaborating on your positive health, lifestyle, and professional factors in a well-written cover letter to ensure that the Underwriter can give you plus points (translated to lower premiums) on your term life insurance.