How to Cut your Life Insurance Premiums in Half in 60 seconds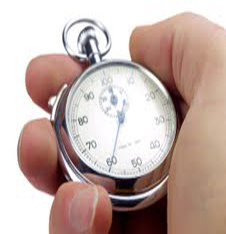 by Chris Funnell

In these challenging economic times, you're not alone in checking your budget to see where else you can cut back.

Though the first place to go when you tighten your belt is often luxury items like eating out and other recreational activities, you may want to re-evaluate your less visible expenses like your Life Insurance Premiums.

What if there was a way to quickly cut your life insurance premiums in half, wouldn't you want to do it?

Online shopping for life insurance premiums
One of the fastest and easiest ways for you to cut your life insurance premiums in half is to try your hand at online comparison shopping for your insurance quotes.

With the Internet, almost everything you wanted to know about any product can be found online. There are also a myriad of ways to compare the prices of different products so you, as the consumer, can determine where is the best value for your money. Shopping for the life insurance premiums can be done in the same way.

Convenience of Comparing Life Insurance Premiums
Nothing beats the convenience of online comparison shopping for life insurance premiums. You could even identify insurance companies that offer lower life insurance rates while in your pajamas in the comfort of your own home.

Comparing life insurance premiums without the internet
Imagine the time it would take you to have an agent from all these insurance companies visit if you didn't have Internet. You'd probably spend days just to get your insurance quotes. Well, it's a good thing that with online comparison shopping, you save time and you get results fast.

Near Accurate Life Insurance Premiums
Another advantage with online comparison shopping is that you are given the ability to use a life insurance premium calculator online, like the one at the right of this page, which is basically what life insurance brokers use to help their own clients.

If you stick to giving the most accurate answers and information, you will most likely get near accurate rates that insurance brokers will give you. The only difference is, you didn't have to go through one to figure it all out.

Only the Best Companies
If you pick the right online comparison site, you are assured that the life insurance premiums you are getting are from the best and most reputable life insurance companies in Canada.

What good is going online and finding ways to cut your life insurance premiums if you're not getting them from the reputable companies. With online shopping you get the best value from all the top-rated companies.

Stiff Competition means Lower Life Insurance Premiums
Fierce competition and online comparison shopping have cut life insurance premiums Canada by approximately 40% in the past 15 years.

Therefore, it's prudent for long-time customers, especially those who have held a term insurance policy for 10+ years, to review and compare their old plans against newer offerings. In the end, they may find a quick online comparison leads to lower life insurance premiums.