How to Buy Life Insurance that's Really Affordable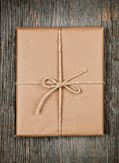 by Chris Funnell

Some people avoid buying life insurance because they don't want to think about the morbid topic of dying. For forward thinkers and those who do not want their families to be left unprepared, taking out a life insurance policy is one definite way of taking care of loved ones.

But with many costs and expenses to think about on a daily basis, how can you buy life insurance that's affordable?

These days, you can't help but be practical and think about cost-cutting. Life Insurance is perceived as costly, however there are several ways of finding affordable life insurance:

Stay Healthy Before You Buy Life Insurance

You become immune when your Doctor or loved ones tell you to stay healthy, but their advice will actually lower your life insurance premiums! One of the criteria that life insurance companies use to evaluate your application is how much of a health risk you are. If you're living an unhealthy lifestyle, then your premiums will definitely go up.

Unhealthy lifestyle can either mean you have some vice that affects your health, like smoking or excessive drinking, or your love of hazardous sports that makes you prone to death-defying stunts. Avoid an unhealthy lifestyle before you buy life insurance.

Buy life insurance that's less expensive
Either way, a healthy lifestyle and in particular being a non-smoker, will help you buy life insurance that's less expensive.

Buy Life Insurance With The Help of Online Shopping
When they buy life insurance, some people stick with the same brand they use for other types of insurance. That's fine only if you do your homework and consider the quotes of other life insurance companies too, and compare them to see which is more favorable in terms of affordability and benefits.

Get quotes before buying life insurance
There's nothing wrong with wanting to see what value you can get for your money from other companies, and with online shopping it's very easy to get pretty accurate life insurance quotes. Also, don't be misled by "affordable" quotes that quickly increase after your full medical history is discussed.

Find a Licensed Independent Broker

If you don't want to go the route of shopping online for affordable life insurance quotes, you may choose to speak with a licensed independent broker that can create a tailored recommendation for you. He or she will get to know and understand what you are looking for, and recommend a personalized life insurance plan that fits your needs and budget.

Buy Life Insurance Now Before Rates Go Up by 10%
Time your life insurance purchase
One other important factor that adds approximately 10% to your premium is your age when you actually buy your life insurance policy. The older you are the higher your premiums will be. If you have the financial capacity to buy life insurance now, don't wait.