Free Online Mortgage Life Insurance Calculator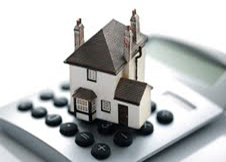 By Chris Funnell

Mortgage life insurance (also known as mortgage insurance or creditor insurance), is offered by most mortgage lending institutions.

It is basically life insurance coverage that pays off the outstanding balance of a mortgage if a mortgage holder passes away.

Rather than buying something that is called mortgage insurance through your bank, you can instead choose a term life insurance policy for the amount and the length of time you want protection.

You can use our mortgage life insurance calculator at the right side of this page to compare term life plans that match the amount and length of your mortgage.

Shop using a Mortgage Life Insurance Calculator
You have the flexibility to shop around using a mortgage life insurance calculator to get a superior product, and usually at lower rates. Here's an example of mortgage insurance vs. term life insurance:
You're taking out a $400,000 mortgage at the Royal Bank. You're 42 years old, and your spouse is 39, and you're both non-smokers. If you opt for the RBC Home Protector Mortgage Insurance Plan, you'll pay $211.68 per month.

Instead, the premium for a $400,000 Combined Level Term-to-Age 65 Plan with Manulife is just $112.21 per month.

As you can see there is a substantial price difference between RBC's Home Protector plan and individual term life insurance purchased through TermCanada.com.

Don't Just Save Money … Get Better Value As Well!
When you choose a term life policy for you home mortgage, you get better protection too:

• You're qualified up front (no 'post-claim underwriting')
• Your death benefit remains level, and does not decline as you pay off the mortgage
• Your rates do not go up – even if you renew your mortgage
• Your coverage is guaranteed renewable & convertible in case of a major health change
• Your insurance is transferable even if you 'shop' your mortgage to get a lower interest rate

In summary, for most Canadians a term life insurance plan (for example a 10-year, 15-year, 20-year, or level term-to-age 65 plan) is a much better insurance product than bank mortgage life insurance.

You can shop mortgage life insurance rates using our free life insurance calculator at the top right of this page.